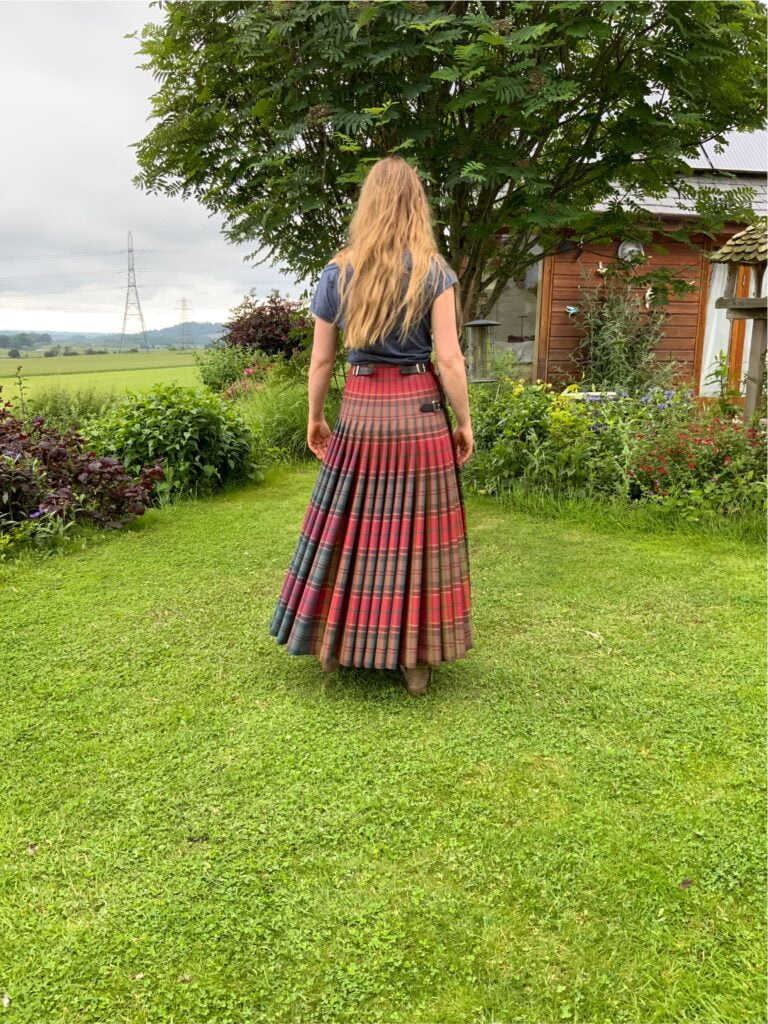 The Aurora kilt ~ an Askival of Strathearn creation. The rolled pleats of the Aurora kilt reminded me of the beautiful effect of the movement and colours of the Aurora Borealis and has a look of the traditional "Earasaid" – close to the hearts of those who love the Scottish heritage and "Outlander".
So versatile, comfortable and as emotive as the kilt.
Tailored, future proofed, and completely hand-crafted using 6m of double width 100% wool twill weave tartan with Connaught silk lining and local handcrafted leather straps.
Designed to accommodate letting in/out or up/down as required, by up to 4"
The kilt apron can be altered to accommodate the changing figure
Bespoke commissions                                      Price £460 – £495
Please contact to discuss commission
The Aurora kilt, and the Guernsey jumper